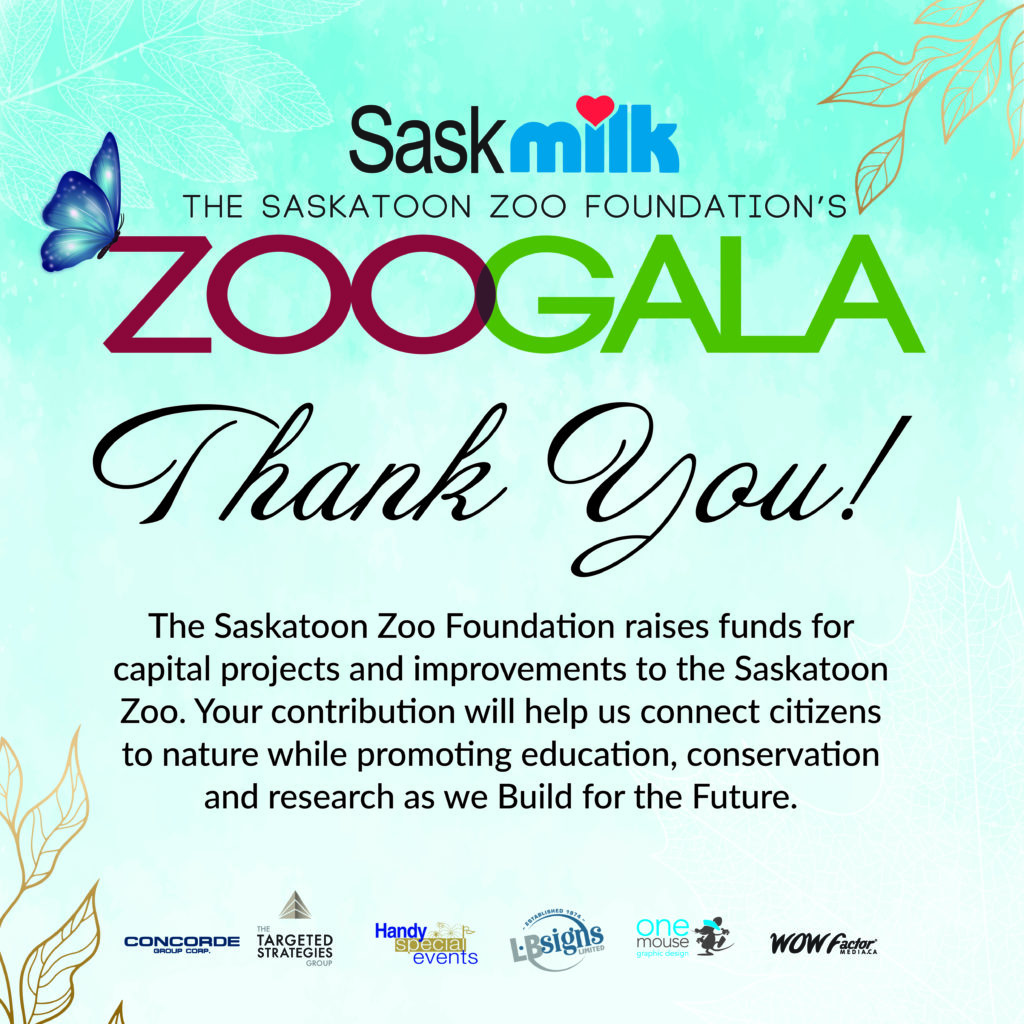 Thank you to everyone that attended ZOOGALA!
The evening was a huge success, and we would like to thank our volunteers, sponsors and donors who all played a big part.
Next year's ZOOGALA is June 9th. Make sure to get your tickets early as it is sure to sell out quickly.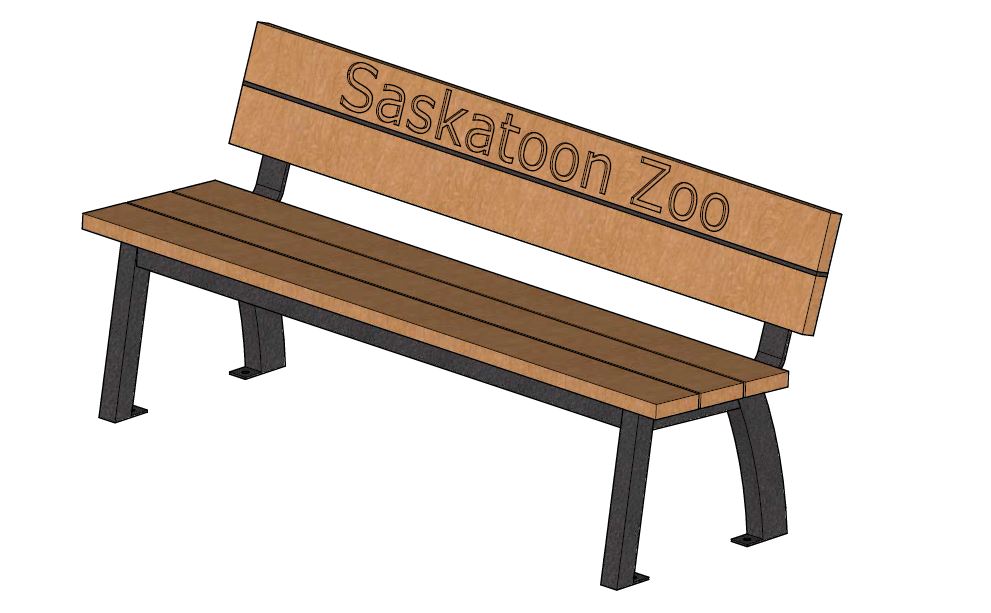 Engraved Memorial Benches in the Zoo!
The Saskatoon Zoo Foundation and 
Con-Tech General Contractors
 are excited to offer the opportunity for you to put a new bench in the Zoo!
Contact us for more details on how to sponsor a personalized, engraved bench in the Forestry Farm Park and Zoo. Available for family recognition, business advertising, in memory etc.
Call 306-975-2250 or email admin@saskatoonzoofoundation.ca for more details.
(All benches come with arms rests)
The Saskatoon Zoo Foundation raises funds for capital projects at the Saskatoon Zoo. We're here to help support your zoo.
BUILDING A NATURE SANCTUARY
When you visit the Saskatoon Zoo, you can wander among exhibits that showcase a wild variety of creatures in enclosures that mimic natural habitats.
We are passionate about creating a natural sanctuary for our animals that give them security and comfort, and give you the opportunity to see them living and interacting up close!
Help the Saskatoon Zoo Foundation keep building one of Saskatoon's most beloved attractions.​
Zoogala
Click here to buy tickets! ZOOGALA 2022 is June 10 and we will be back bigger and better than ever.  Tickets are on sale now! Sponsorships  are available, contact director@saskatoonzoofoundation.ca for details June 10th, 2022 Saskatoon Forestry Farm Park & Zoo Event Description A one of a kind Saskatoon fundraising event that takes place at the […]
Enchanted Forest
Looking for a bright idea on what to do with visiting friends and family… bring them to the BHP Enchanted Forest Light Display!
The Saskatoon Zoo Foundation thanks Saskatoon for all their support. Your generous donations have create a living museum and a sanctuary for animals, large and small.
Friends of the Saskatoon Zoo are people just like you who see the value in preserving a link to the natural world. We've come a long way over 100 years, thanks to the generous support of individuals and businesses.
Thank you for your support!