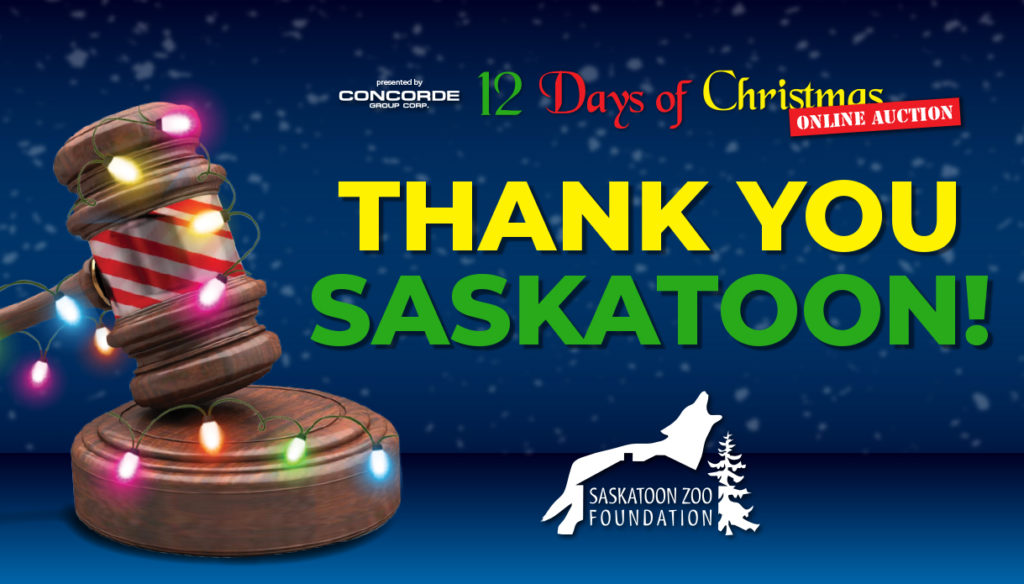 Thanks to everyone for bidding on our 12 Days of Christmas Online Auction Presented by the Concorde Group! 
Winning bidders will be contacted regarding payment and pickup on Monday, December 14. 
Thank you to all our generous sponsors.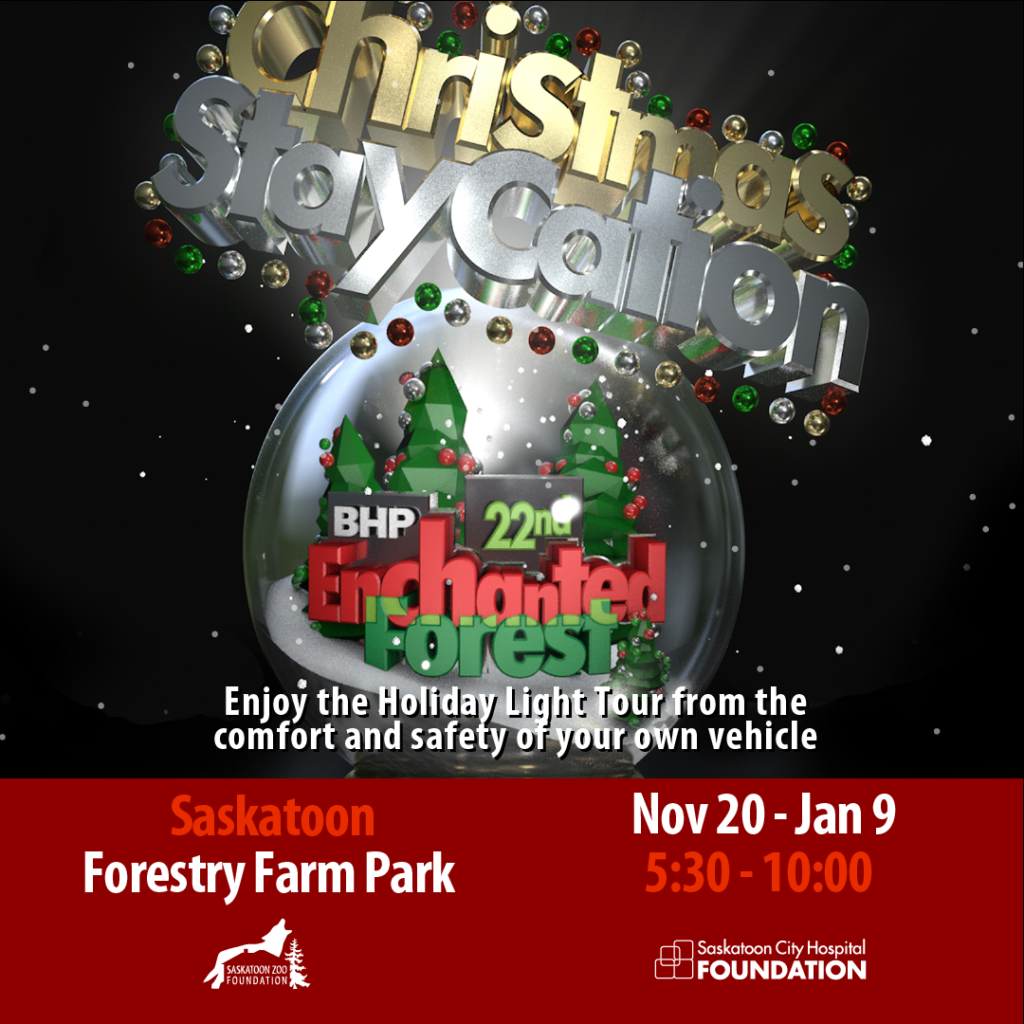 We couldn't be more excited for the 22nd Annual BHP Enchanted Forest Holiday Light Tour which opens November 20th! This year's new display is the Tunnel of Lights Tribute and is in honour of all essential service providers.
Tickets will go on sale by November 18 and you can purchase car passes for $30 at all Saskatoon Shoppers Drug Marts and Saskatoon Co-op Food Stores and Gas Bars plus Warman, Martensville and Watrous. You can also pay at the front gate.
In the interest of public safety the walks nights have been cancelled this year.  It was a difficult decision but due to the Covid-19 pandemic we felt it was the right thing to do. 
The Saskatoon Zoo Foundation raises funds for capital projects at the Saskatoon Zoo. We're here to help support your zoo.
BUILDING A NATURE SANCTUARY
When you visit the Saskatoon Zoo, you can wander among exhibits that showcase a wild variety of creatures in enclosures that mimic natural habitats.
We are passionate about creating a natural sanctuary for our animals that give them security and comfort, and give you the opportunity to see them living and interacting up close!
Help the Saskatoon Zoo Foundation keep building one of Saskatoon's most beloved attractions.​
Zoogala
After much consideration and with broken hearts we will be postponing ZOOGALA. Thank you to all of our sponsors, partners and attendees for your support of the Zoo and the Saskatoon Zoo Foundation.
Enchanted Forest
Looking for a bright idea on what to do with visiting friends and family… bring them to the BHP Enchanted Forest Light Display!
The Saskatoon Zoo Foundation thanks Saskatoon for all their support. Your generous donations have create a living museum and a sanctuary for animals, large and small.
Friends of the Saskatoon Zoo are people just like you who see the value in preserving a link to the natural world. We've come a long way over 100 years, thanks to the generous support of individuals and businesses.
Thank you for your support!