ZOOGALA will be Friday, June 12/20 and our title sponsorship is available.  View all levels of our Sponsorship Package here.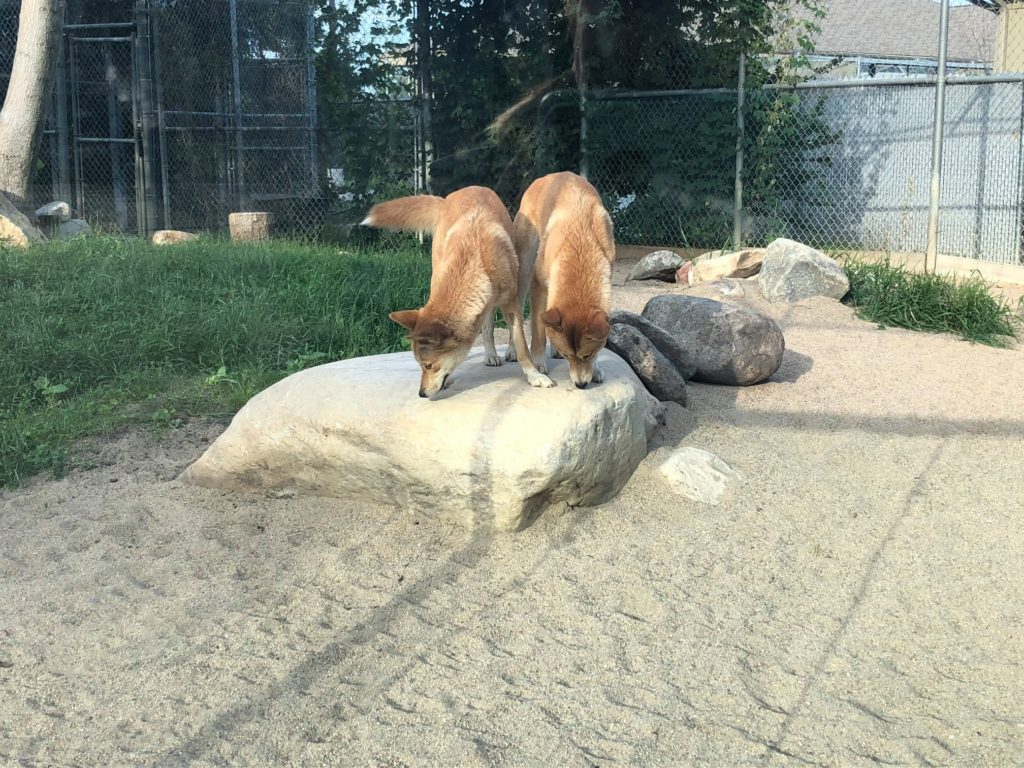 The Dingoes have moved into their new home.  Come and visit these adorable girls!  Their names are Euci and Maple and they are very playful and full of energy.
The Saskatoon Zoo Foundation raises funds for capital projects at the Saskatoon Zoo. We're here to help support your zoo.
BUILDING A NATURE SANCTUARY
When you visit the Saskatoon Zoo, you can wander among exhibits that showcase a wild variety of creatures in enclosures that mimic natural habitats.
We are passionate about creating a natural sanctuary for our animals that give them security and comfort, and give you the opportunity to see them living and interacting up close!
Help the Saskatoon Zoo Foundation keep building one of Saskatoon's most beloved attractions.​
Zoogala
Saskatoon's favorite spring party is set for Friday June 12th, 2020. Tickets go on sale April 1, 2020!
Enchanted Forest
Looking for a bright idea on what to do with visiting friends and family… bring them to the BHP Enchanted Forest Light Display!
The Saskatoon Zoo Foundation thanks Saskatoon for all their support. Your generous donations have create a living museum and a sanctuary for animals, large and small.
Friends of the Saskatoon Zoo are people just like you who see the value in preserving a link to the natural world. We've come a long way over 100 years, thanks to the generous support of individuals and businesses.
Thank you for your support!