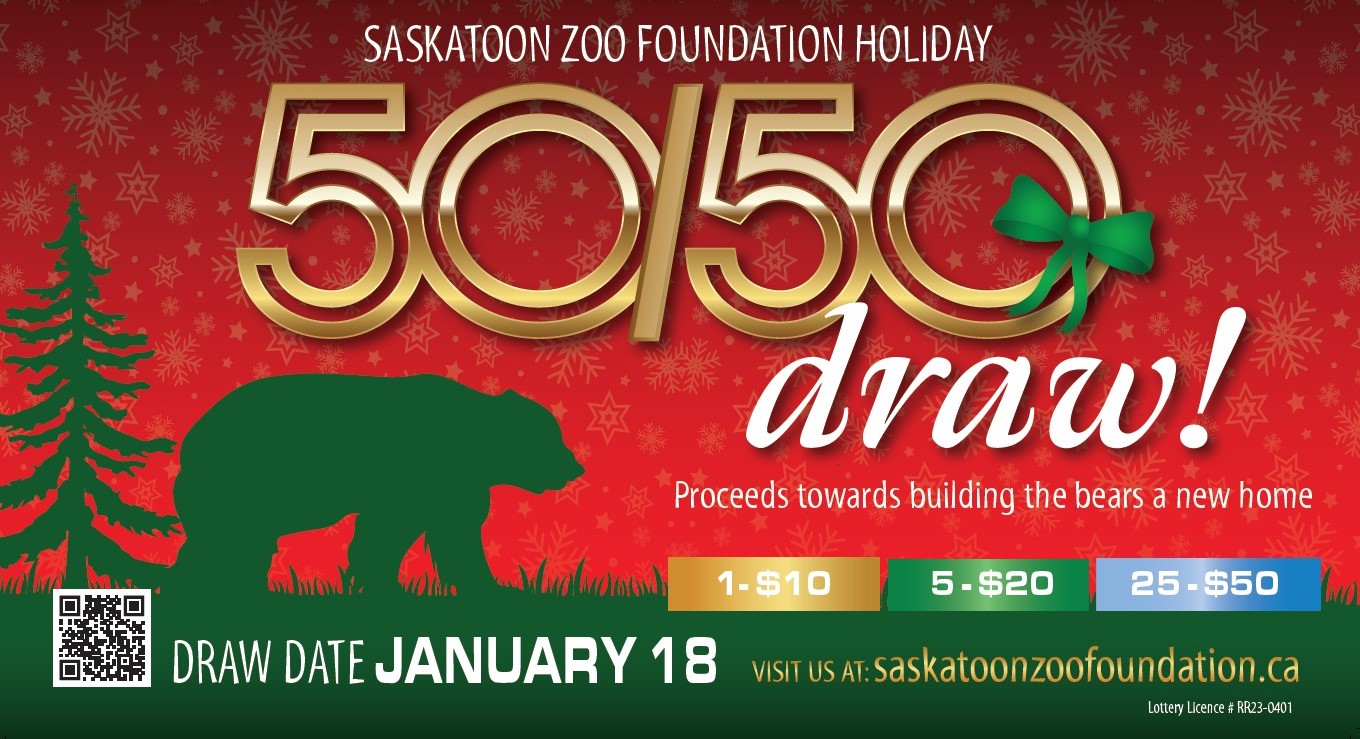 Tickets the Saskatoon Zoo Foundation Holiday  50/50 are on sale now!
Lottery License #RR23-0401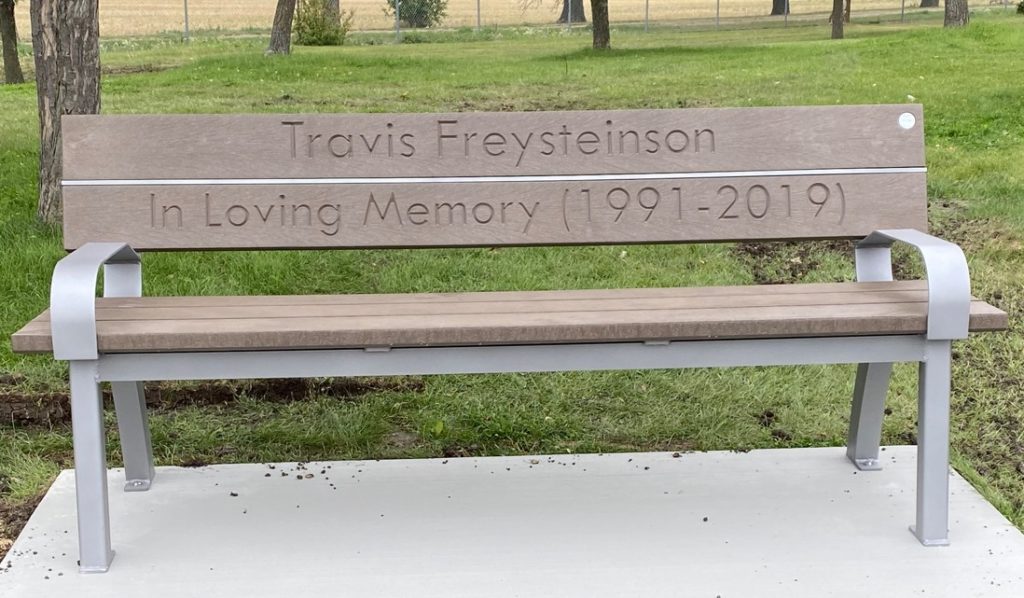 Engraved Memorial Benches in the Zoo!
The Saskatoon Zoo Foundation and 
Con-Tech General Contractors
 are excited to offer the opportunity for you to put a new bench in the Zoo!
Contact us for more details on how to sponsor a personalized, engraved bench in the Forestry Farm Park and Zoo. Available for family recognition, business advertising, in memory etc.
Call 306-975-2250 or email jills@saskatoonzoofoundation.ca for more details.
The Saskatoon Zoo Foundation raises funds for capital projects at the Saskatoon Zoo. We're here to help support your zoo.
BUILDING A NATURE SANCTUARY
When you visit the Saskatoon Zoo, you can wander among exhibits that showcase a wild variety of creatures in enclosures that mimic natural habitats.
We are passionate about creating a natural sanctuary for our animals that give them security and comfort, and give you the opportunity to see them living and interacting up close!
Help the Saskatoon Zoo Foundation keep building one of Saskatoon's most beloved attractions.​
Zoogala
Join us as we celebrate the 25th ZOOGALA  on June 7, 2024! Tickets will go on sale April 1, 2024. June 9th, 2023 Saskatoon Forestry Farm Park & Zoo Event Description A one of a kind Saskatoon fundraising event that takes place at the unbeatable setting of the Saskatoon Zoo. ZOOGALA is every food lover's […]
Enchanted Forest
We had another successful season and hope you enjoyed the BHP Enchanted Forest. Next year will be our 25th season and we can't wait to wow you!
The Saskatoon Zoo Foundation thanks Saskatoon for all their support. Your generous donations have create a living museum and a sanctuary for animals, large and small.
Friends of the Saskatoon Zoo are people just like you who see the value in preserving a link to the natural world. We've come a long way over 100 years, thanks to the generous support of individuals and businesses.
Thank you for your support!