ZOOGALA is a one of a kind Saskatoon fundraising event that takes place at the unbeatable setting of the Saskatoon Zoo. ZOOGALA 2019's Title sponsor is Christopher Moore Financial Services Ltd. ZOOGALA is every food lover's dream come true, featuring exquisite cuisine created by the best Saskatoon Chef's. The evening also promises amazing entertainment, wonderful prizes and the true stars of the show, the resident animals.  Without our sponsors, this event simply could not happen. In our latest article we wanted to express our gratitude to our 2019 ZooGala Copper Sponsors.
Introducing our 2019 ZOOGALA Copper Sponsors
Corps of Commissionaires

     The Corps of Commissionaires NorthSask Division is a part of Canada's largest and most respected Security Company.  Their goal is to offer meaningful employment to retired members of the Military, Law Enforcement, and other members of their communities looking to make a difference. "The ZooGala Event was an easy decision to get involved in.  Aside from the opportunity to assist the Zoo Foundation with enhancements and maintaining existing facilities, it allows members of the community and business community to come together to enjoy great food, entertainment, and networking opportunities.
 The Commissionaires are Trusted Everyday….. Everywhere! 
Century Textile  

Century Textile and Sewing Supply is a locally owned family business and has served the community for over 40 years. They carry everything for your sewing, crafting, and upholstery projects. Whether you're in need of vinyl, foam, glues, webbing or buckles, a big project, or a little repair, they have what you need.  They can also sharpen your scissors, or fix your sewing machine. Century Textile is sponsoring the ZooGala for the first time. "They came to us to find some fabric. Hearing about the event made us decide to sponsor and donate for it!" They are excited to participate as a 2019 ZooGala Copper Sponsor!
Culligan Saskatoon

    Culligan Saskatoon  is the leader in residential, office, commercial, and industrial water treatment. Culligan Water has been serving Saskatoon and area since 1949. They offer high-quality drinking water and the largest variety of water treatment products and services available for your home, commercial and industrial business needs. This includes Culligan water softeners, water filtration, and drinking water systems, bottled water, bottled water coolers, and softener salt delivery. At Culligan Saskatoon, they are trying to be active in the community and sponsor a variety of events. The ZooGala is children related and a good cause. Culligan is always trying to find a balance for events going on in the city. They are involved in numerous events.
You could give your people Culligan water.
Fire & Ice

Fire & Ice Creations have been sponsoring the ZooGala event since the beginning, 2004. "It's a local cause and a good cause to be a part of in order to give back to the community." They love the food, entertainment and unique environment at the ZooGala event each and every year. At Fire & Ice Creations, they help with the planning, up until the present by having magical ice sculptures as part of the decorations and entertainment.
LB Distilleries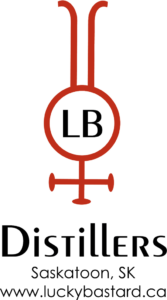 Lucky Bastard Distillers is Saskatoon's first micro-distillery since the end of the Prohibition. They handcraft their fine spirits and liqueurs using locally sourced ingredients. The distillery has an open-door policy. You can stop by for a complimentary tour and tasting. Lucky Bastard Distillers have been sponsoring the ZooGala for 5 years now. "We are always eager to support individuals and organizations that are working to enrich our fine city. The Saskatoon Zoo Society promotes environmental educations programs and it is also just a really fun place to visit with your family."
Molson Coors Canada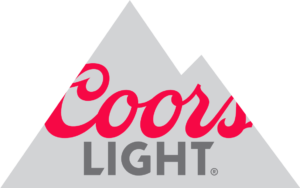 Molson Coors Canada became a sponsor for the ZooGala last year. They are sponsoring again because they enjoyed being a part of the event. Molson Coors feels that the ZooGala event is a good fit. At Molson, they understand that not two people have the same journey, background or experiences. They value the diverse styles and perspectives that help them to innovate and meet customer needs. "We are excited to be a sponsor for the ZooGala and participate in this event."
Rayner Agencies

    This is the first year for sponsorship of the ZooGala event for Rayner Agencies. They have been serving the people of Saskatoon and Saskatchewan since 1948. Rayner Agencies is a family owned and operated insurance brokerage on Central Avenue in Sutherland. With a combined 245 years of experience and access to products from over 10 insurance providers, their staff have the expertise and tools to help clients choose the proper insurance to protect themselves, their families, their property, and their business. It is their first year sponsoring the ZooGala and they are looking forward to finding out what happens on the event night! "Rain or shine – insurance online."
Starbucks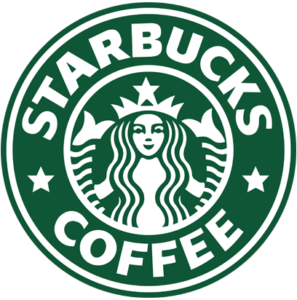 Starbucks in Willowgrove, Saskatoon is sponsoring the ZooGala event this year for the second time! Starbucks chose to sponsor the ZooGala because, "It's part of the community – community involvement is huge for Starbucks."Starbucks offers not just good coffee and great customer service but also the best customer experience. Their coffee masters have distilled their years of tasting knowledge down to three simple questions to help you find a coffee you're sure to love. Starbucks is glad to be a sponsor of the 2019 ZooGala.
United Rentals

    United Rentals are the world's largest equipment rental company. They provide excellent customer service in their industry. They also provide full-service equipment, everything from hand tools to large areal equipment. United Rentals has been sponsoring the ZooGala event for 4 years now. They believe it is a good community cause, and they enjoy the food and entertainment on the night of the event.
We hope you enjoyed meeting our generous 2019 ZOOGALA Copper sponsors.
We also want to recognize the ZOOGALA title sponsor for the 6th Year -Christopher Moore Financial Services Ltd . Please support all of the sponsors like they have stepped up to support the Zoo. In 2019 our focus is our grizzly bears, Koda and Mistaya. The City of Saskatoon has been busy developing a new Master Plan for the entire Forestry Farm Park & Zoo site—and it's going to be beyond amazing. One of the most exciting features is a new, larger bear habitat.
The Zoo Foundation is making the new habitat a major fundraising focus in the coming years. We need your support! Make secure online donations at saskatoonzoofoundation.ca