The Saskatoon Zoo Foundation has had a very busy year! Thank so much to all our donors who make it possible for us to create new and improve the habitats for our animals that call the Zoo home.
The Grand Opening of the Prairie Butterfly House was on June 5 and the turnout was amazing. We had lots of giveaways and can't thank our volunteers enough for handing those out. Pupa are shipped in from Costa Rica every two weeks and visitors to the Prairie Butterfly House can view them as they hatch. We hope you have come out to enjoy this beautiful exhibit. The plants and flowers provided by Dutch Growers are stunning.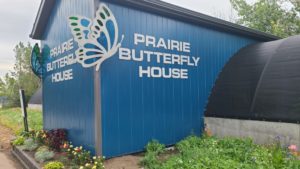 The bobcats have moved into their new home thanks to Bobcat of Saskatoon! Sherlock and Watson have settled in nicely and you can usually find them napping in their hammocks. Come say hi to them on your next visit.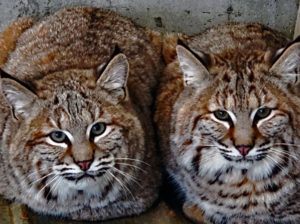 We just finished extensive renovations inside the Small Mammal House. Inside you will now find the meerkats and the African crested porcupine together. They get along great and it's so fun to watch the meerkats run around and play in their new home. If you're lucky you may even see one of the zookeepers in with them! Upstairs there are three new habitats including naked mole rats, sugar gliders and African soft fur rats. See if you can spot the sugar gliders as they like to hide and then go count how many naked mole rats and African soft fur rats you can see. You'll likely get a different number each time. There is a great sponsorship opportunity available for the Small Mammal House, contact us today!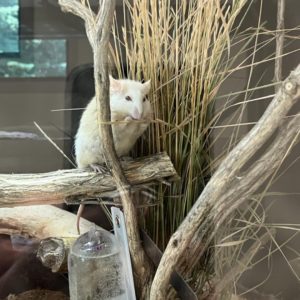 The plans for the new home for the bears, Koda and Mistaya are underway and we cannot wait to unveil the plans. We were so proud to announce the $1,000,000 donation from Jerry and Tina Grandey. They are so incredibly generous.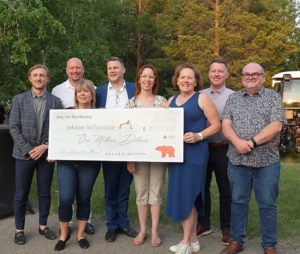 ZOOGALA was June 9th and was a huge success. Next year's will be the 25th Anniversary and we can't wait!