ZOOGALA is a one of a kind Saskatoon fundraising event that takes place at the unbeatable setting of the Saskatoon Zoo. ZOOGALA 2019's Title sponsor is Christopher Moore Financial Services Ltd. ZOOGALA is every food lover's dream come true, featuring exquisite cuisine created by the best Saskatoon Chef's. The evening also promises amazing entertainment, wonderful prizes and the true stars of the show, the resident animals.  Without our sponsors, this event simply could not happen. In our latest article, we wanted to express our gratitude to 2019 ZOOGALA Bronze Sponsors.
2019 ZOOGALA BRONZE Sponsors Include:
ALSCO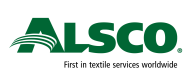 Alsco has been providing professional textile rental services since 1889. They have over a century of business experience behind them. At Alsco, their long history of 130 years in business, has taught them that Alsco customers deserve the best. They provide only the highest level of service and products. They understand that each Alsco customer is different as they customizie programs to meet the particular needs of every customer.
"We have sponsored the ZooGala for around 6 years now." Also believes that the Saskatoon Zoo Foundation is a good cause. Alsco is continuously involved in the local community, and whatever your industry, Alsco can help to promote your image, cleanliness, hygiene, and safety in the workplace to your customers. They guarantee: freshly laundered, pressed on time – every single time.
Carriage House Florists

At  Carriage House Florists they are committed to offering only the finest gifts, with their wide selection of fresh flowers, chocolates, tree angels, production plaques, plush animals, and unique home décor. Their professional staff are dedicated to making your experience a pleasant one. "For the Ultimate in Distinctive Design, your award Winning Community Florist"
Carriage House has been sponsoring the ZooGala event for 5 years. They enjoy sponsoring the event because they believe it's a good cause for the city of Saskatoon. "We are a locally owned small business supporting local events." Carriage House Florists like to be active members in their community by supporting Saskatoon events on an annual basis.
 Danielle Stasiuk Photography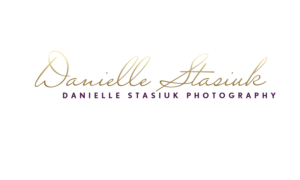 Danielle Stasiuk Photography is an award-winning wedding and elopement photographer based right here in Saskatoon. Danielle Stasiuk Photography loves being a part of people's stories. The events that they have documented have such great backstories. Danielle Stasiuk Photography is honoured that their customers trust them to capture all their special moments in life.
Danielle Stasiuk Photography has been sponsoring the Zoo Gala for several years now. "My family loves visiting the zoo. It's our number one destination when planning our family outings. Personally, I am a huge animal lover. I want to make every animal I see my bestie." Danielle enjoys photographing all of the animals during their evening routine, which she finds unique because generally, you visit the zoo during the day time. "Being in the park later into the evening during the ZooGala is like being invited into a secret world to witness these habits." 
SaskTel

SaskTel offers a wide range of ICT products and services including competitive voice, data and Internet services, wireless data services, maxTV services, data centre services, cloud-based services, security monitoring services, advertising services, and international software and consulting services. As the province's leading ICT provider, SaskTel is committed to connecting Saskatchewan to the world. And, with more ways to connect offered in more communities than anyone else. SaskTel, "Today is the day."
This is SaskTel's first year sponsoring the ZooGala. They are highly active members of the community. Last year, SaskTel contributed more than $3 million to over 1,000 non-profit and charitable organization, community associations, venues, events and partnerships in more than 200 communities in the province. In doing so, SaskTel demonstrated its commitment to supporting the community and the quality of life. Giving back to communities and supporting organizations through sponsorship of community events, activities and programs is what SaskTel's sponsorships and investments program is all about. That is why SaskTel is a proud sponsor of the 2019 ZooGala event! "As a first-time event sponsor, we don't yet have any input on the event. But after this year, we can supply our insights."
We hope you enjoyed meeting our generous 2019 ZOOGALA Bronze sponsors. – Meet more Bronze sponsors here 
2019 ZOOGALA BRONZE Sponsors Dakota Dunes, Con-Tech and Star Egg
2019 ZOOGALA BRONZE Sponsors Dutch Growers, MNP, Peak Mechanical and Sobey's Liquor Store
We also want to recognize the ZOOGALA title sponsor for the 6th Year -Christopher Moore Financial Services Ltd . Please support all of the sponsors like they have stepped up to support the Zoo. In 2019 our focus is our grizzly bears, Koda and Mistaya. The City of Saskatoon has been busy developing a new Master Plan for the entire Forestry Farm Park & Zoo site—and it's going to be beyond amazing. One of the most exciting features is the new, larger bear habitat. The Zoo Foundation is making the new habitat a major fundraising focus in the coming years. We need your support! Make secure online donations at saskatoonzoofoundation.ca