ZOOGALA is a one of a kind Saskatoon fundraising event that takes place at the unbeatable setting of the Saskatoon Zoo. ZOOGALA 2019's Title sponsor is Christopher Moore Financial Services Ltd. ZOOGALA is every food lover's dream come true, featuring exquisite cuisine created by the best Saskatoon Chef's. The evening also promises amazing entertainment, wonderful prizes and the true stars of the show, the resident animals.  Without our sponsors, this event simply could not happen. In our latest article, we wanted to express our gratitude to 2019 ZOOGALA Bronze Sponsors.
2019 ZOOGALA BRONZE Sponsors Include:
Dutch Growers

Dutch Growers has been in Saskatoon since 1953. It began as a nursery has since extremely expanded into a product offerings store of home, gourmet, giftware, and fashion. They are a community and family-focused business. They provide the highest quality and selection of products that cater to the needs of their customers.
Dutch Growers Saskatoon has been a sponsor of the ZooGala for many years. "As a local family business, we feel it is extremely important to support local events especially ones that are happening so close to our own business.  We enjoy sponsoring this event by providing flowers and other plant materials to help create an inspiring  experience for everyone that evening. It's  such a unique opportunity!" Experience Dutch Growers today!
MNP LLP

MNP is a leading national accounting, tax and business consulting firm in Canada. They proudly serve and respond to the needs of their clients in the public, private and not-for-profit sectors. Through partner-led engagements, they provide a collaborative, cost-effective approach to doing business and personalized strategies to help organizations succeed across the country and around the world.
As a sponsor for the ZooGala for 7 years, MNP LLP still wants to be a part of the event for years to come. "We want to support causes that impact not only our team and our clients but the entire community that we all live and work in together. The zoo is such a great asset to Saskatoon and we want to help keep it a strong and vibrant part of our city for everyone. Not only that, but the ZooGala event is also one of the best events in the city and we're always happy to be a part of it."
Peak Mechanical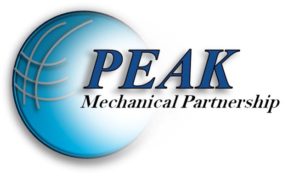 Peak Mechanical Partnership is a local business that provides high-quality plumbing and heating, sheet metal, refrigeration for new construction and renovation of commercial buildings. They offer services for both residential and commercial spaces. They specialize in both commercial and residential needs for boilers, furnaces, air conditioners, heat exchangers, rooftop units, as well as HVAC and plumbing services. They have their own fabrication shop which allows them to customize sheet metal installations to meet the exact needs of their customers.
Peak has been a sponsor of the ZooGala event for 11 years! "We were on the board of directors for the Zoo Foundation and after some time we convinced our partners that this would be a great fundraising event to be a part of." During the ZooGala event, Peak Mechanical enjoys interaction with people and delicious food. They enjoy the ZooGala event and will continue to sponsor it for the years to come.
Sobey's Liquor Store

Sobey's Liquor is a proudly Canadian company with more than 100 years of experience in the food business. They pride themselves on their extensive assortment of liquor. They will serve you with what you need!
Sobey's Liquor Store on Preston Avenue in Saskatoon sponsored the ZooGala event for the first time last year. They are sponsoring the event once again, which shows how much they love being a participant in the event. Sobey's Liquor decided to become a sponsor of the event because "We supported the zoo in the past. We worked with the Forestry Farm and Zoo and they asked if they wanted another sponsor. We wanted to support them."
We hope you enjoyed meeting our generous 2019 ZOOGALA Bronze sponsors. – Meet more Bronze sponsors here:
2019 ZOOGALA BRONZE Sponsors Alsco, Carriage House Florists, Danielle Stasiuk Photography and SaskTel
2019 ZOOGALA BRONZE Sponsors Dakota Dunes, Con-Tech and Star Egg
We also want to recognize the ZOOGALA title sponsor for the 6th Year -Christopher Moore Financial Services Ltd . Please support all of the sponsors like they have stepped up to support the Zoo. In 2019 our focus is our grizzly bears, Koda and Mistaya. The City of Saskatoon has been busy developing a new Master Plan for the entire Forestry Farm Park & Zoo site—and it's going to be beyond amazing. One of the most exciting features is a new, larger bear habitat. The Zoo Foundation is making the new habitat a major fundraising focus in the coming years. We need your support! Make secure online donations at saskatoonzoofoundation.ca