ZOOGALA is a one of a kind Saskatoon fundraising event that takes place at the unbeatable setting of the Saskatoon Zoo. ZOOGALA 2019's Title sponsor is Christopher Moore Financial Services Ltd. ZOOGALA is every food lover's dream come true, featuring exquisite cuisine created by the best Saskatoon Chef's. The evening also promises amazing entertainment, wonderful prizes and the true stars of the show, the resident animals.  Without our sponsors, this event simply could not happen. In our latest article, we wanted to express our gratitude and feature on Fastprint Saskatoon, a 2019 Gold Sponsor.
Fastprint Saskatoon

Fastprint Saskatoon is a GOLD sponsor for the 2019 ZooGala event! They have been in business in Saskatoon since 1984. Fastprint offers services in project consultation, design, digital and offset printing, finishing and mailing services. Their business strives to be an active participant in the Saskatoon community. "We are proud to sponsor the Marsh enclosure at the Zoo and have had a display in the Enchanted Forest for approximately 15 years."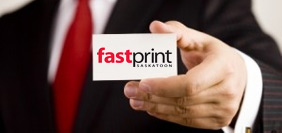 We interviewed Fastprint Saskatoon about their sponsorship with the ZooGala and the Saskatoon Zoo Foundation as a cause.
Q: How long have you sponsored the Zoo Gala?
"This will be our 12th year."
Q: There are many options out there for sponsorship – what draws you to this event and the Zoo as a cause?
"The Zoo and Zoo Gala have always been at the top of our list of sponsorships. The Zoo is accessible to everyone in our community and, at some point, most families in
Saskatoon have enjoyed a visit to the zoo, whether a school field trip, a staff function, or a place to relax and enjoy nature in the city."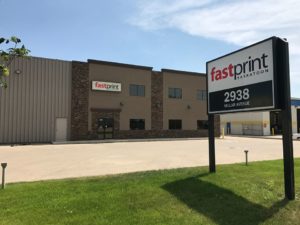 Q: What's your favourite thing about the Gala on the actual evening?
"The quality and variety of food has to be at the top of the list. The laid-back
atmosphere promotes networking and having a really great time."
Q: What would you like us to tell the World about your company? 
"Fastprint has been servicing the Saskatoon area since 1984. Our mission is to provide you with the highest-quality products and services, on time, every time and at a fair and competitive price. We promise to listen to you and to help you achieve your business goals. We will always be there with honest, expert advice and quick, friendly customer service.  We pride ourselves on the relationships we have built within our community, not just with our clients but also with our vendors and competitors. We are firm believers in giving back to local organizations that add to the quality of life in our community."
Fastprint is very proud of the experience and commitment of their staff, who work very hard to please their customers every day. They are a multi-cultural organization in which has many employees speaking a second language. "Think Fast – Think Fastprint"
We hope you enjoyed meeting Fastprint Saskatoon a 2019 ZOOGALA Gold sponsor.  
Meet more Gold sponsors here:
saskatoonzoofoundation.ca/meet-handy-special-events-a-2019-zoogala-gold-sponsor/ 
saskatoonzoofoundation.ca/onemouse-graphic-design-2019-zoogala-gold-sponsor/ 
We also want to recognize the ZOOGALA title sponsor for the 6th Year -Christopher Moore Financial Services Ltd . Please support all of the sponsors like they have stepped up to support the Zoo. In 2019 our focus is our grizzly bears, Koda and Mistaya. The City of Saskatoon has been busy developing a new Master Plan for the entire Forestry Farm Park & Zoo site—and it's going to be beyond amazing. One of the most exciting features is a new, larger bear habitat.
The Zoo Foundation is making the new habitat a major fundraising focus in the coming years. We need your support! Make secure online donations at saskatoonzoofoundation.ca