ZOOGALA is a one of a kind Saskatoon fundraising event that takes place at the unbeatable setting of the Saskatoon Zoo. ZOOGALA 2019's Title sponsor is Christopher Moore Financial Services Ltd. ZOOGALA is every food lover's dream come true, featuring exquisite cuisine created by the best Saskatoon Chef's. The evening also promises amazing entertainment, wonderful prizes and the true stars of the show, the resident animals.  Without our sponsors, this event simply could not happen. In our latest article, we wanted to express our gratitude and feature OneMouse Graphic Design a 2019 Gold Sponsor.
OneMouse Graphic Design
OneMouse Graphic Design has been a huge help to the creation of advertisement material for the ZooGala event for a few years. They are a 2019 GOLD sponsor. They have helped create branding and design for the ZooGala in 2018 and now in 2019. OneMouse is an independent graphic design studio in Saskatoon. He has been providing professional print design and pre-press and illustration services in Western Canada for over 20 years.
OneMouse was interviewed about their experience in being a sponsor of the ZooGala event.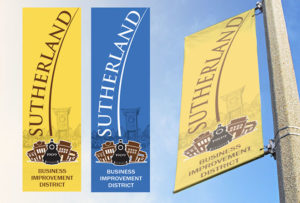 Q: There are many options out there for sponsorship – what draws you to this event and the Zoo as a cause?
"The people at the Saskatoon Zoo Foundation and the event itself– it's so unique and different being so much outside – very Saskatchewan!"
Q: What's your favourite thing about the Gala on the evening?
"The freedom to stroll around and check everything out – we really enjoy the gala!"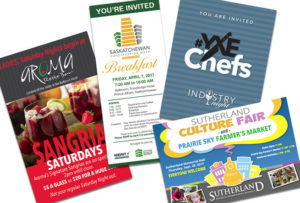 Q: What would you like us to tell the World about your company?
"We are a small local design company but we are very customer-oriented. Excellent customer service is always our goal."
The services at OneMouse include: logo design – your identity, representing you in a professional manner that makes your company stand out in web and print, brochures – your story, professionally designed, billboards – needed to capture attention and relay your message in seconds, posters – stand out from the pack and be memorable, wraps and signage – to pitch your product quickly, cleanly and with impact, and printing – dealing with top printers and suppliers on the daily. OneMouse enjoys being an active member in the Saskatoon society.
Oneman, onemind, onegreat looking design.
We hope you enjoyed meeting OneMouse Graphic Design a 2019 ZOOGALA Gold sponsor.
Meet more Gold sponsors here:
saskatoonzoofoundation.ca/meet-norplex-business-centre-a-2019-zoogala-gold-sponsor/ 
saskatoonzoofoundation.ca/meet-fastprint-saskatoon-a-2019-zoogala-gold-sponsor/ 
saskatoonzoofoundation.ca/meet-handy-special-events-a-2019-zoogala-gold-sponsor/ 
We also want to recognize the ZOOGALA title sponsor for the 6th Year -Christopher Moore Financial Services Ltd . Please support all of the sponsors like they have stepped up to support the Zoo. In 2019 our focus is our grizzly bears, Koda and Mistaya. The City of Saskatoon has been busy developing a new Master Plan for the entire Forestry Farm Park & Zoo site—and it's going to be beyond amazing. One of the most exciting features is a new, larger bear habitat.
The Zoo Foundation is making the new habitat a major fundraising focus in the coming years. We need your support! Make secure online donations at saskatoonzoofoundation.ca