ZOOGALA is a one of a kind Saskatoon fundraising event that takes place at the unbeatable setting of the Saskatoon Zoo. ZOOGALA 2019's Title sponsor is Christopher Moore Financial Services Ltd. ZOOGALA is every food lover's dream come true, featuring exquisite cuisine created by the best Saskatoon Chef's. The evening also promises amazing entertainment, wonderful prizes and the true stars of the show, the resident animals.  Without our sponsors, this event simply could not happen. In our latest article, we wanted to express our gratitude and feature NorPlex Business Centre a 2019 Gold Sponsor — Norplex Business Centre.
NorPlex Business Centre

NorPlex Business Centre is a proud sponsor of the 2019 ZooGala! They are a 2019 GOLD sponsor of the event. Office rentals, meeting rooms, co-sharing, virtual office services and more offered at the NorPlex Business Centre. Located in Saskatoon's Northern Business District, Norplex is the ideal place to establish your professional presence. They offer full premium serviced office space, both virtual and real, to meet the needs of your business.
Norplex offers a full range of professional and administrative service supports such as, greeting customers and directing them to your office, courier and mail handling services, printing, scanning and photocopying, parking in the adjacent parking lot, access to co-working space and meeting room, company name included on the lobby directory, your office door, and a parking spot, opening mail and scanning to email or redirecting mail, word processing, witness documents and resume services.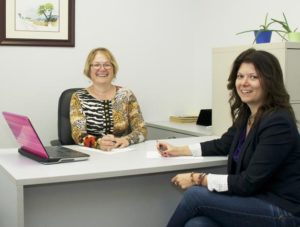 We interviewed NorPlex about their sponsorship of the ZooGala event in the cause of the Saskatoon Zoo Foundation.
Q: There are many options out there for sponsorship – what draws you to this event and the Zoo as a cause?
"We have been going to the ZooGala over the last 20 years. We sponsored the Red Fox exhibit. We really want to help out the Zoo any way that we can."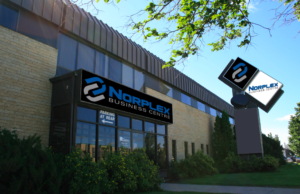 Q: What's your favourite thing about the Gala on the evening?
"The food."
Q: What would you like us to tell the World about your company?
"We are available for all your office and rental needs and secretarial support."
The Norplex Business Centre can accommodate all your requirements. They provide managed office space for single or group offices with extra storage units, ample parking, and a full range of services including a receptionist as well as Wi-Fi, a photocopier/scanner, and mail and courier services. Norplex Business Centre represents a new way of doing business. Their fully serviced office rental solutions require no upfront costs and provide you with unprecedented flexibility in terms of space and amenities. They can help to get your business up and running in Saskatoon. "Flexible, long-term, temporary, instant or virtual office space and professional service solutions for the Saskatoon area since 1968."
We hope you enjoyed meeting Norplex Business Centre a 2019 ZOOGALA Gold sponsor.  
Meet more Gold sponsors here:
saskatoonzoofoundation.ca/meet-fastprint-saskatoon-a-2019-zoogala-gold-sponsor/ 
saskatoonzoofoundation.ca/meet-handy-special-events-a-2019-zoogala-gold-sponsor/ 
saskatoonzoofoundation.ca/onemouse-graphic-design-2019-zoogala-gold-sponsor/ 
We also want to recognize the ZOOGALA title sponsor for the 6th Year -Christopher Moore Financial Services Ltd . Please support all of the sponsors like they have stepped up to support the Zoo. In 2019 our focus is our grizzly bears, Koda and Mistaya. The City of Saskatoon has been busy developing a new Master Plan for the entire Forestry Farm Park & Zoo site—and it's going to be beyond amazing. One of the most exciting features is a new, larger bear habitat.
The Zoo Foundation is making the new habitat a major fundraising focus in the coming years. We need your support! Make secure online donations at saskatoonzoofoundation.ca